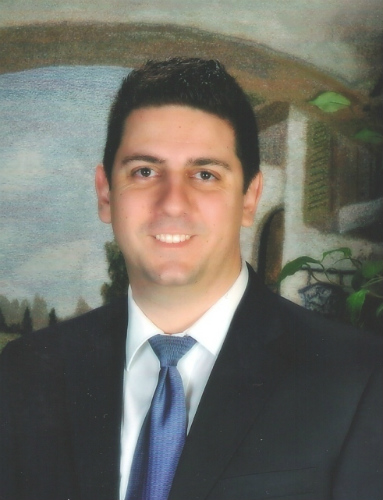 About Dr. Alex Anastasiou
Dr. Alex Anastasiou is a top board-certified psychiatrist with over 15 years of experience. His psychiatry office in Pleasanton also serves the East Bay area, including the cities of Dublin, San Ramon, Livermore, and Danville. Dr. Alex specializes in the treatment of anxiety, ADHD, and depression in both adults and teenagers. He is a diplomate of the American Board of Psychiatry and Neurology and he has extensive training and expertise in psychopharmacology, psychotherapy, and mental health in general. His goal is to provide the best psychiatric care possible for his patients.
As a board-certified physician, Dr. Alex is licensed to perform mental evaluations and prescribe medication if needed. Dr. Alex is trained to treat the whole person using a comprehensive and individualized approach to your medical care. He may also coordinate treatment plans with your existing physician or refer you to a therapist in the community.
Dr. Anastasiou was born in Livermore, CA, and grew up in Pleasanton, where he was raised by his parents, who are pediatricians still practicing in the area. He graduated from the University of California, Davis, with a Bachelor of Science degree in biological sciences, with an emphasis in neurobiology, physiology, and behavior and a minor in psychology. He attended Touro University and then completed his post-graduate psychiatry residency training at the University of Nevada's School of Medicine, where he served as a chief resident.
As a Pleasanton psychiatrist, Dr. Alex has seen thousands of patients and is up to date with the newest advancements in mental health. He has given numerous lectures to both medical students and physicians across different specialties. During his training, he was given a certificate of commendation from the U.S. Senate and he received the "Master of the PRITE" (Psychiatry Resident-In-Training Exam) Award two years in a row for scoring in the 90th percentile of all psychiatrists trained in the United States.
Dr. Alex Anastasiou can help you find the right treatment for your anxiety, ADHD, depression, and more. Our office is conveniently located in Pleasanton. Just schedule a new patient appointment today by calling our office at (925) 425-0191.